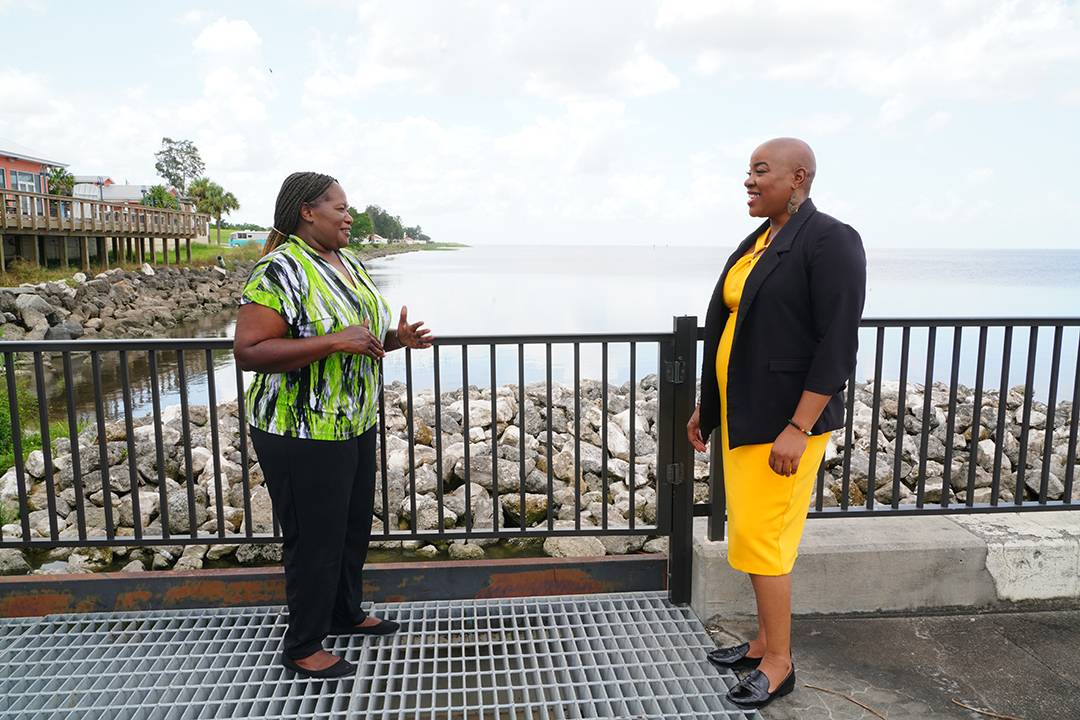 Support our Agricultural Community and Businesses
I am committed to supporting our Agricultural community and businesses while ensuring sustainable practices are used to conserve and protect our precious natural resources in Palm Beach County – water and soil.
Support the Current Structure of the Palm Beach Soil & Water Conservation District
I am committed to supporting the current structure of the Palm Beach Soil & Water Conservation District. I believe it is important for the staff to continue to have the autonomy to conduct the business of the District and to continue educating our agriculture businesses on best management practices to conserve, improve and sustain the environment.  It is also important for the District Board of Supervisors to serve as an advisor, advocate, and governing body that provides budget oversight without placing limitations on staff.
Maintain Agriculture as a base of Palm Beach County's Economy
I am committed to maintaining agriculture as a base of Palm Beach County's economy as it is one of the largest economic engines of our county and of our state.  Agriculture in Palm Beach County, particularly in the Glades was responsible for the livelihood of my family for many years until my grandfather retired from the sugar cane industry.  Agriculture has and continues to support thousands of families in our county and must continue to be a driving force for the economy.
Serve as a Conduit of Information about Lake Okeechobee and the Herbert Hoover Dike
I am committed to being engaged and serving as a conduit of information to Palm Beach County residents and businesses on issues related to Lake Okeechobee, the Herbert Hoover Dike rehabilitation efforts, and the security, safety, and quality of our water supply.
Advocate for Local Business and Workforce participation in the $1.6 Billion Lake O Reservoir
I am committed to working with the SFWMD and the Army Corp of Engineers officials in advocating for local small/women/minority owned business as well as local workforce participation in the $1.6 Billion Lake Okeechobee Reservoir construction project (includes a 6,500 acre basin) that is currently underway.  This project can serve as a major economic boost in Palm Beach County, especially to the residents in the Glades.
Educate our Businesses and Residents about issues impacting our Agriculture and Water
I am committed to assisting with educating our business community and residents about issues that impact our ag businesses, agriculture workforce, environment, and our wetlands.  In addition, I am committed to be an ambassador for conservation education and environmental justice.  In the past, I have  worked with the Arthur R. Marshall Loxahatchee National Wildlife Refuge to raise funds for a new visitor center and create awareness about the Everglades; worked with the South Florida Water Management District to increase the number of SMWBE businesses doing business with the District; advocated with Glades Lives Matters; and served with West Palm Beach's Mayor Keith James on his transition team as the Co-chair for the environment and sustainability committee. 
Bring a Fresh Voice and New Leadership to Sustainability and Conservation Matters
I am committed to bringing a fresh voice, new leadership, and the ability to communicate the importance of sustainability and conservation matters to all constituents in Palm Beach County.  In addition, I am committed to bringing the voice of minorities, women, and girls to STEM fields including agriculture and marine science.
Local Agriculture
"Agriculture is a core component of Palm Beach County's economy. Palm Beach County leads the nation in the production of sugarcane, fresh sweet corn, and sweet bell peppers. It leads the state in the production of rice, lettuce, radishes, Chinese vegetables, specialty leaf, and celery. Annual revenue within the county from landscape and landscape maintenance tops the state at $450 million. In fact, 36% of the county's land mass, 456,001 acres is dedicated to agriculture.  According to Palm Beach County Cooperative Extension Service, Palm Beach County's estimated $1.38 billion in total agricultural sales has led the State of Florida and all counties east of the Mississippi River, and is one of the ten largest county agricultural industries in the United States." – Business Development Board of Palm Beach County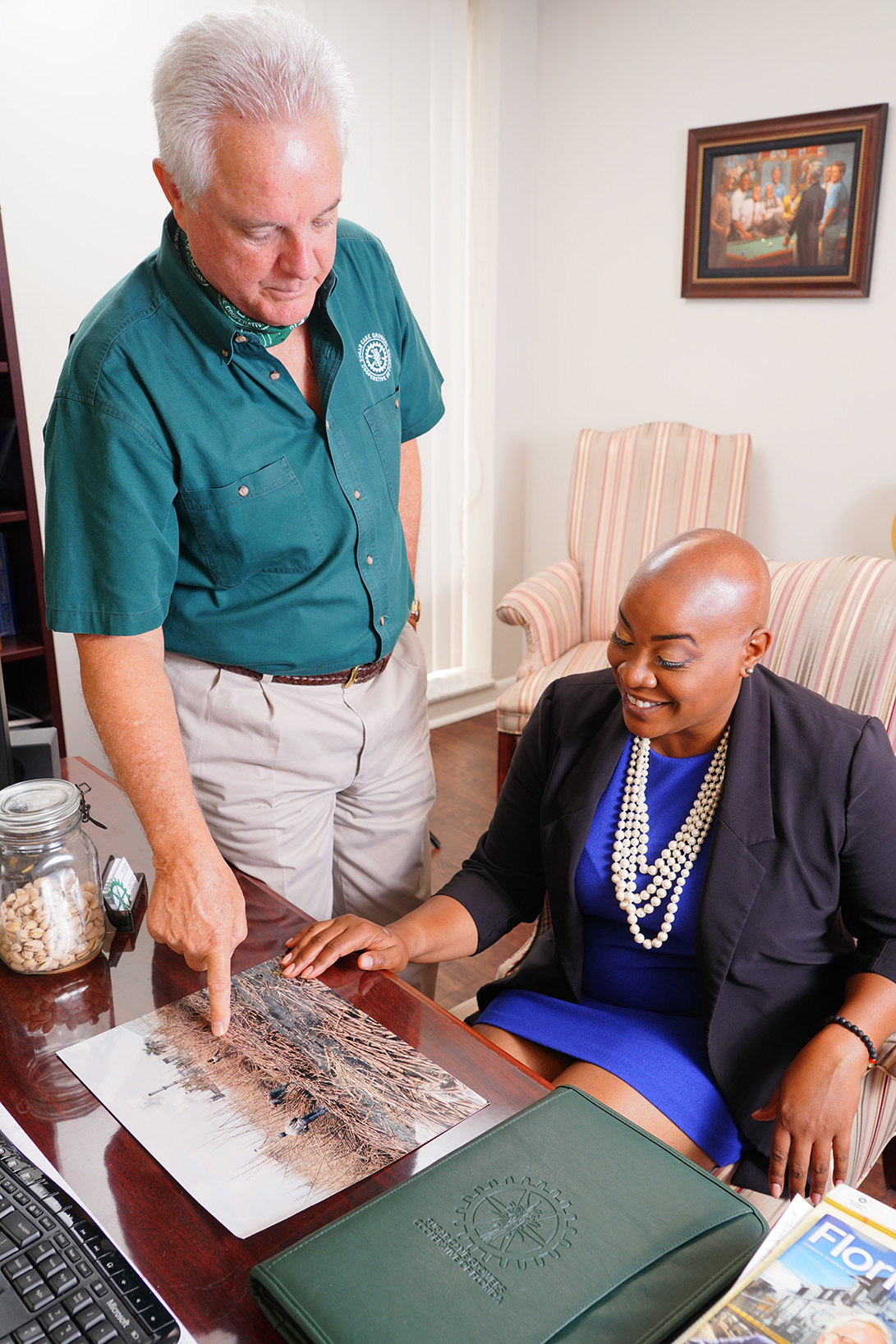 Fun Facts About South Florida Farming!
Learn more about the Palm Beach Soil & Water Conservation District.
Sweet Corn – enough to feed more than 16.5 million people
Sugar – 25 percent of America's sugar production
Rice – enough to feed 25 million people
Lettuce – enough to make 1 million salads
Cabbage – enough for 250 million servings of coleslaw
Fresh Green Beans – enough for 350 million servings
Celery – enough for more than 120 million stalks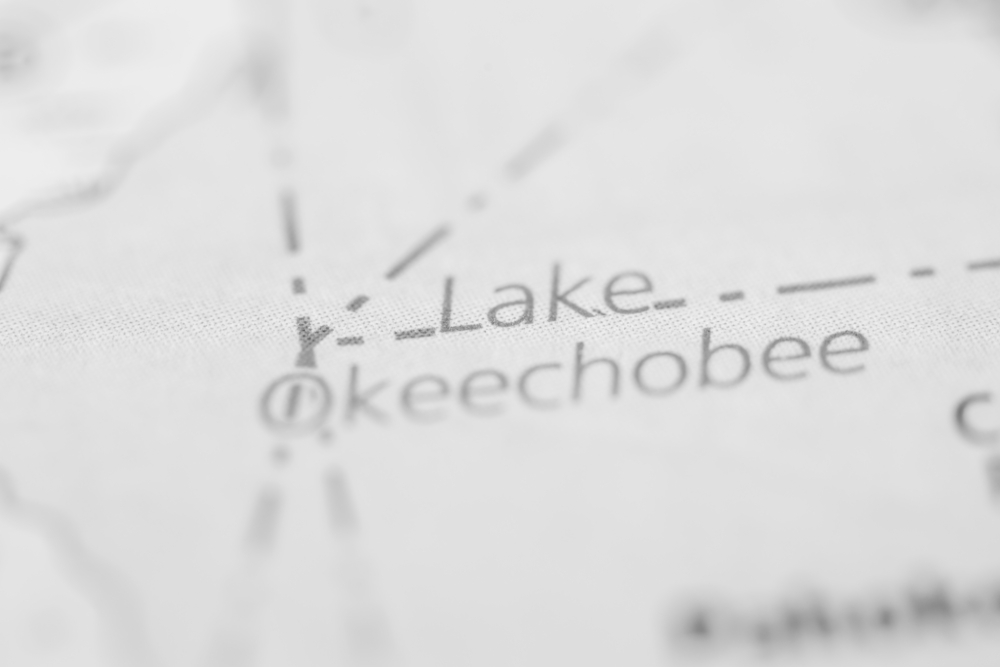 Lake Okeechobee is the largest freshwater lake in the state, 8th largest natural freshwater lake among the 50 states of the United States and the 2nd largest natural freshwater lake contained entirely within the contiguous 48 states.
Lake Okeechobee, often referred to as the "Liquid Heart of Florida" is a critical part of South Florida's flood control and water supply system. Millions of people, businesses, tribal interests and the environment depend on the lake to help protect them from floods and ensure they have enough water. This 730-square-mile lake impacts 8.1 million residents.
The Water Levels of Lake Okeechobee effects
Aquifers that provides the drinking water for South Florida
Groundwater supply from Palm Beach to Miami-Dade County
Florida electricity generation requires a consistent source of water to ensure that power customers, (businesses and families) have access to energy
Boating, navigation, recreation, and various species if there is insufficient rain
Increase the risk of saltwater intrusion in our aquifers